EU parliament descends into shouting match over Swiss immigration vote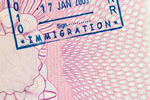 Switzerland's controversial referendum against unchecked immigration is still causing political chaos, with a recent EU debate becoming an abusive shouting match between left and right.
During the debate, held last Wednesday, bitter exchanges and insults were tossed around like confetti between left and right-leaning European parliament members. Unsurprisingly, the shouting match began when Italian EMP Mario Borghezio leapt to his feet brandishing an Italian flag and yelling in English,' Yes to the referendum, Yes to the freedom of the people'.
After accusing the EU of dictatorship in both Italian and French, he was forced to leave the chamber, but not before another shouting match had broken out between German Green Party leader Daniel Cohn-Bendit and French National Front member Bruno Gollnisch.
Left-wing Cohn Bendit accused the far-right Gollnisch of being a cretin unable to understand EU values, with Gollnisch's sarcastic reply totally lost on the Green Party leader, who later stated that Switzerland would have to capitulate on their knees in the long run or lose 60 per cent of their exports. He added that the Swiss need to set their watches to the right time.
Meanwhile, reports suggest that Swiss exports declined during the last quarter of 2013 due to falling demand for pharmaceutical and chemical products. The decline affected the projected rise in GDP over the past year, and risks being seen as a foretaste of things to come.