US News - Emigrate UK Page 23
This is the category page for all US news here on emigrate.co.uk, where you can view all the US emigration news.
Obama Administration Spent $18,000 on Immigration Law Enforcement in 2012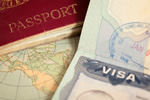 A recent report from Washington suggests that the US spent more money through the Obama administration on immigration enforcement efforts in the previous financial year than all other federal law enforcement agencies combined. A 182 page report from the non-partisan Migration Policy Institute highlights that in 2012 budget year terminating...
Australia reverses immigration ban on autistic daughter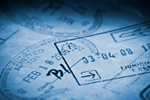 After being refused visas last year for the family, including their severely autistic daughter, Adrian Scott and his wife Julie mounted a vigorous campaign to force the immigration authorities to change their minds. In 2011, Australian immigration officials denied visas to 13-year old autism victim Niamh Scott, her brother and her...
Huge EB-5 Project in Vermont Requires more than Half a Billion US Dollars in Foreign Investment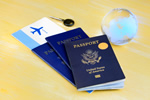 As one of the largest EB-5 projects in the country, a ski resort development project in a remote part of Vermont has proposed a plan which involves nearly $600 million in investment for foreign nationals seeking a green card. Run by the United States Citizenship and Immigration Services, (USCIS), the EB-5 is a federal program which...
Russia retaliates against Magnitsky Act by banning US adoptions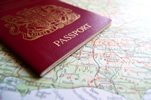 In a move condemned as politically motivated, Russia has retaliated against the recently passed Magnitsky Act by banning US citizens from adopting Russian orphans. Russian president Vladimir Putin has signalled he will sign a controversial bill preventing US citizens from adopting Russian orphans. The move is seen as a callous retaliation...
Newlywed US astrophysics graduate falls foul of Scottish immigration laws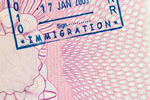 A newly-married couple who met and fell in love at prestigious St Andrew's University are being forced to leave the UK against their wishes due to Scotland's harsh immigration laws. American Daniel Whitely is an astrophysics graduate from St Andrews, with his new wife, UK citizen Jenny, a graduate in management studies. The pair were...
Student visa options for Santa?s elves up for renewal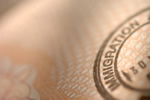 Although Santa himself is thoroughly familiar with the process for the visitor's visa necessary for his all-night run across Australia, trainee elves on Oz student visas may need to check their options. The subclass 456 short-stay business visa applicable to non-ongoing, specialised work is suitable for Mr Claus's requirements,...
British emigrants reverse traditional Aussie migration route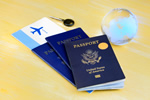 The rising number of Britons heading for a new life in Australia is reversing the 'Push' which began in the 1960s with numerous Oz intellectuals, artists and performers fleeing from the country's perceived conservatism. Famous names such as Germaine Greer, John Olsen and Clive James were the first to escape to London during the...
A Cut-off Point for EB-5 Investors Owing to Growth in Demand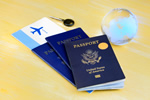 Since its creation in 1990, the EB-5 Investor program has always been a popular route to US citizenship for foreign nationals, and yet has never threatened to exceed statutory limits. Now, evidence suggests that the program is increasing in popularity at such a rate that per country restrictions and cut off dates may well be triggered. Why...
Expected Increase in EB-5 Applications from China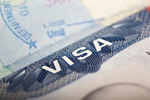 The son of a Communist revolutionary general, Xi Jinping, has been named the General Secretary of the Communist party and therefore will take over as China's president from March 2013. According to a recent NBC report, there is a general consensus of disappointment among Chinese citizens about the government changes. Many of the Chinese...
Hundreds of Irish junior doctors threaten to emigrate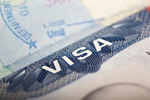 Irish Health Minister James Reilly has received a unique form of protest from more than 800 junior doctors in the form of symbolic boarding cards. It's a novel way of warning the government that unless action is taken on salary cuts for newly-appointed consultants and other grievances there will be mass migration, but it seems the...