US News - Emigrate UK Page 24
This is the category page for all US news here on emigrate.co.uk, where you can view all the US emigration news.
Republican Alternative to the DREAM Act is rejected by young undocumented immigrants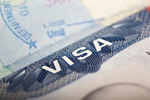 US President Obama's resounding promise to make comprehensive immigration reform a priority in his second term has sparked the presentation of a proposed similar bill by the Republican senators this Tuesday, 27th November. The DREAM Act, introduced by Obama as a bipartisan bill in his first term of presidency, was a policy intended to...
UK government under pressure over expat pensions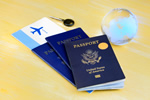 The UK government is coming under increased pressure to update its present policy of freezing state retirement pensions for expats who live in 120 world countries. With the exception of European Union countries and the US, popular retirement destinations including Australia, Canada, New Zealand and Thailand have one major disadvantage –...
Australia eases visa rules for skilled migrants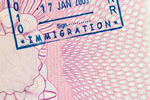 In a welcome reversal, the Australian government has relaxed long-stay requirement for skilled workers from overseas. Medical professionals, engineers, teachers, scientists and accountants working in the country are now able to stay indefinitely. New South Wales immigration officials recently gave out the good news that the skilled...
Legalising US Immigrants - can this have a positive impact on the economy?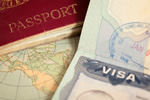 Once an afterthought, the issue of immigration reform is now a top priority in the USA. Following President Obama's re-election and his garnering 71 percent of the Latino vote, we can expect fulfilment of the promise which was set out to the De Moines Register by Obama days before the election: immigration reform will be the second...
House of Representatives targets Russia?s human rights offenders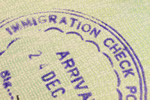 The present-day human rights debacle in Russia received a well-deserved punch from the USA's massed senators on Friday when they voted to repeal the outdated 1974 Jackson-Vanik trade restrictions. Shortly afterwardsm the same senators approved new legislation allowing sanctions against all human rights abusers, thus kicking the ball...
Immigration News: Proposal for Citizenship for Undocumented Immigrants to USA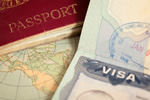 With Republican members of congress now signalling, for the first time in five years, that the party will take a serious stance on immigration reform, statistics now reflect that it was a leading contributing factor towards Obama's re-election for a further four years. One of the key policies put forward by President Obama was the,...
Rich Chinese migrants offered slice of Oz good life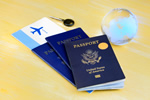 A new investment fund offered by a Goldman Sachs affiliate is aimed at rich Chinese wishing to shift to Australia, aided by the introduction of a Significant Investor Visa guaranteeing residency. China's economic downturn and political uncertainty under new leadership has seen residency applications from Chinese migrants surge over the...
British middle class brain drain as professionals head abroad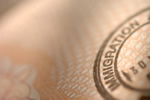 A recent report has warned that the UK is losing middle class professionals to the lure of overseas jobs and better work/life balances. Research undertaken for the Home Office has revealed that almost 50 per cent of migrants are professionals, with the size of the exodus possibly threatening Britain's supply of highly-skilled staff. A...
Middle class Brits want out for better quality of life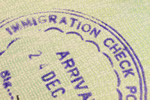 A recent survey has revealed that a majority of British middle-class families want to emigrate in order to have a better quality of life. The study, conducted by researchers at the University of Huddersfield, found that almost two in every three British families were desperate to emigrate overseas due to unpleasant locals, the UK's poor...
Australia loosens immigration rules for disabled migrants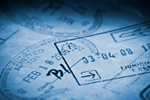 Australia has announced that its immigration authority will adopt a more flexible and fairer approach to would-be migrants with disabilities. According to the country's Immigration and Citizenship Minister, Chris Bowen, the assessment process will now take into account all disabled applicants' circumstances, including their general...