Russia retaliates against Magnitsky Act by banning US adoptions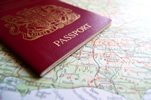 In a move condemned as politically motivated, Russia has retaliated against the recently passed Magnitsky Act by banning US citizens from adopting Russian orphans.
Russian president Vladimir Putin has signalled he will sign a controversial bill preventing US citizens from adopting Russian orphans. The move is seen as a callous retaliation against the Magnitsky Bill recently approved by Congress.
The Magnitsky Bill, named for a Russian activist lawyer who died in prison after being arrested on spurious charges, replaced an outdated Cold War bill restricting Russian/US trade and passed in protest at Russia's forbidding its Jews from emigrating. In the new bill, trade was resumed, but the sting in its tail was that Russian nationals suspected of crimes against humanity would be banned from financial connections with the US and disallowed from entering the country.
Russian retaliation had been expected, but the nature of the proposed bill has shocked the West as it not only blocks adoptions underway at present, but removes a vital lifeline for orphans in Russia's notorious orphanages. Over the last 20 years, more than 60,000 children have found adoptive parents in the US.
According to UNICEF, over 740,000 Russian children are at present in orphanages, with only 18,000 Russian couples wishing to adopt. The issue has split political opinion in the country, with celebrity lawyer Pavel Astakhov urging the ban should cover all other countries and leader of the opposition Ilya Yashin tweeting that Astakhov is cynically depriving needy children of a future.
Putin is justifying his position by accusing the American authorities of letting crimes against Russian adoptees by their adoptive parents go unpunished. The bill is named for Dima Yakovlev, who died when left in a car for hours during a heatwave. The adoptive father was charged with involuntary manslaughter, but was found not guilty.