UK expat retirees urged to watch out for pension scammers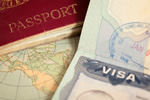 If you're about to retire and emigrate, you should be on your guard against pension transfer scams.
Increasing numbers of retirees are deciding to wave the UK goodbye and retire to a warmer, less chaotic destination. One crucial element of the process is deciding whether to transfer your pension to an overseas location via a QROPs, comparatively easily done as well as tax-friendly thanks to the UK's pension freedoms. However, the downside is that, since pension freedoms were announced there's been a huge increase in scammers between 2014 and the end of last year. Pension industry figures estimate the amount lost to pension scams is now at over £1 billion. Citizens' Advice Bureau figures reveal more than 11 million retirees received unsolicited texts and calls offering pension transfer services in 2015 and 2016 and, since then, fraudsters have been upping their game even more.
A survey by the consumer organisation found only 12 per cent of respondents were certain they could spot a scam, meaning some 88 per cent were at risk of losing their pensions as they missed common warning signs. Most at risk are final salary pensions, as the high transfer values offered can run up to hundreds of thousands of pounds sterling. A favourite target for scammers is QROPs, a preferred option for British retirees as it can unlock tax, currency and estate planning benefits. Spotting a scam should be easy, but the perpetrators have their scripts down to a fine art from their first contact via mail, email or unsolicited phone call.
Tell-tale indications all is not as it should be include guaranteed or unusually high returns, cash incentives such as rebates of commissions and exotic or unusual investment opportunities. Favourites over the past several years include student accommodation, storage pods, vineyards, vintage wines and watches, carbon credits and rare earth metals. Although no investment can ever be guaranteed to give good returns, if it sounds too good to be true you're in the claws of a scammer. Once you've transferred your pension, it's a done deal, with losing all or a part of it and even facing a bill from the UK taxman of 55 per cent of its full value plus penalty charges.
Not all would-be expat retirees are aware a large number of IFA firms offering pension transfers aren't even registered with or regulated by the UK's Financial Conduct Agency. Even if fraud isn't the intention, the investment offered are unprotected by British law, meaning you've no right to compensation should things go horribly wrong. If you're contacted out of the blue by someone offering a free pension review, you should immediately be suspicious of their intent. Don't give out any personal details and check the company immediately via the FCA's ScamSmart website as well as researching the company name and the name of the person who contacted you. Consumer review sites are very useful, as are local forums and dedicated consumer advice sites such as the Daily Mail's Money Mail section. Most importantly, don't sign anything if you feel you're being pressurised or you've not been given enough details to be able to understand what you're being sold.