British taxman mulls hit on expat landlords and investors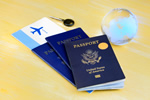 Expat landlords and investors in the firing line again as British lawmakers look to raise more tax.
Taxpayers in the UK as well as British expat investors in UK property are paying more income tax now than in any period during the last 10 years, but the government still needs to rake in more money. According to tax experts, the Treasury is already examining the possibility of a radical overhaul of tax relief on pension contributions which may well result in tax breaks for higher earners being scrapped. Worse still for some, HMRC is committed to paying more attention to tax filings by wealthy expats and citizens.
According to recently-published HMRC accounts, the tax take for the first quarter of 2018 was £142 billion, up by £5.2 billion on the same three months in 2017. However, lawmakers now need billions more to find their promised National Health Service input of £20 billion, with high earners now in the firing line. Those due to be affected are already paying 40 or 45 per cent income tax and may well be selected as targets due to the notion they can afford to pay more towards Britain's finances.
The last financial year saw a crackdown on evasion of the unpopular inheritance tax, resulting in a further £5.2 billion moving from wealthy estates to the government's coffers, with a more aggressive approach to capital gains tax also on the cards in the near future. This is expected to hit hard on amateur expat landlords selling off their buy-to-lets after the last tax hike made them less profitable. Pension tax relief is the next target, with experts favouring either a reduced annual allowance pf £20,000 or a flat 25 per cent rate. It's certain either of these moves would shake savers' confidence at a time when it's obvious they should actually be saving more for an uncertain future.