Expat petition against new Dutch tax break laws reaches twenty thousand signatures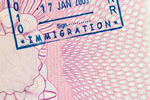 An online petition by angry expat professionals against the retroactive nature of the new Dutch 30 percent tax break law has now gained almost 20,000 signatures.
Furious expat professionals in the Netherlands have now started two new Facebook groups and launched a fund-raising campaign aimed at fighting the Dutch government's decision in the courts should it not decide to remove the retroactive part of the new ruling. Protestors have no problem with the government's decision to introduce a five rather than eight year limit on the expat-aimed 30 per cent tax break incentive, but are furious that those already in the scheme will have their eight-year financial plans wrecked and may even lose their homes as a result.
In an official statement, the two protest groups, Screwed Expats and International Professionals Against Retroactive Ruling, said they support the government's right to make changes affecting future expats, but the ruling should not under any circumstances affect expats already employed in the Netherlands. Long-stay expat professionals are likely to have arrived when the programme specified a 10-year tax break, later reduced to eight and now down to five years, and the new ruling will also affect formerly expatriate Dutch nationals who've returned to take up positions in the home country after being allowed the same tax breaks. At the present moment, the Dutch finance ministry is confirming its decision will stand and will be formally announced in September along with governmental spending plans for 2019.
Expat professionals are sharing their concerns with those of companies employing essential international workers, and one senior tax lawyer is convinced the matter will go to court on the basis that the decision may contravene both EU and Dutch employment laws. Although there's no indication at present, the lawyer believes the government may allow a transition period for those already in receipt of the tax break. One mortgage provider has already been contacted by a number of expatriate clients, all of whom are worried about covering their mortgage payments after they're forced to pay some €8.000 more in annual taxes due to the change.