New Chinese leadership needs sweeping reforms to kickstart economy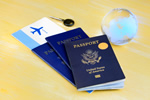 A recently published book exploring Chinese authoritarian capitalism is suggesting that China's newly-elected leaders must give private enterprise a chance.
The author, James McGregor, puts forward a fascinating theory that Chinese authoritarian capitalism is responsible for huge amounts of wealth being secreted overseas by migrants as a result of control of the market by 117 state-owned companies. The book, entitled 'No Ancient Wisdom, No Followers: The Challenges of Chinese Authoritarian Capitalism', offers a radical look at the world's second-largest economy.
McGregor notes the Hurun Report, an annual rich list, as showing that 16 per cent of China's wealthiest have either emigrated or applied for permission to do so, with 44 per cent planning to leave in the near future. In addition, assets abroad are owned by 33 per cent of China's millionaires.
According to McGregor, Chinese SMEs can't compete with the state-owned companies as regards cheap capital, with the number of the wealthy happy to leave the motherland a sign that the bubble may burst. He notes that, in the 1980s, Premier Deng Xiaoping encouraged private entrepreneurship to spur China's economy and believes a similar approach is needed now.
He says reform is the only way to boost the faltering economy, adding that a booming economy is necessary to keep the Communist Party in power. As regards China's leaders, McGregor believes newly-elected Xi Jinping has a good chance to turn things around, as party leaders are only too aware that China desperately needs refuelling.
Li Keqiang, he states, is at present an unknown quantity, Wang Qishan may well deal with corruption in a tough manner and , if Xi Jinping proves to be a real leader, China may race ahead again very soon. McGregor has decades of business experience in China with Dow Jones, and lobbied for the country's entry into the WTO.