Thailand updates antivirus measures for two weeks at least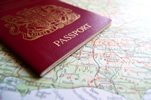 As Thailand's numbers of coronavirus infections soar, the government is closing down universities and schools countrywide for a period of two weeks.
Expats in Thailand are fearing the numbers will increase still further, as measures taken to date don't seem to have had much of an effect. As major expat and visitor destinations go into lockdown, the country is still attempting to function normally, especially in the hard-hit tourism hubs such as Pattaya, Phuket and Chiang Mai. Until today's announcement, entertainment venues were allowed to stay open, although customers were few and many businesses were shut due to total lack of demand.
In Bangkok, entertainment venues are to close for the same 14 days, with sports fields, cockfighting rings, Thai boxing arenas, horse racing courses and even the city's famous massage parlours all going dark until the situation is seen to be improving. The new rules don't at present cover Phuket, Pattaya and Chiang Mai, but residents in all those areas seem to be staying indoors except for urgent trips.
April's traditional Songkran New Year holiday's water wars are now postponed to a later, unannounced date, although the religious aspect of the festival may well be allowed to continue. All large events such as concerts and even religious activities will need the approval of communicable disease specialists and local provincial authorities.
The country's expat communities seem to be dealing well with the situation, although most are taking the World Health Authority's advice that cheap masks don't give much protection from infection.
The effect of the outbreak on the four regions' tourism industry is disastrous to date, with a lack of concrete information causing massive insecurity for expat and local businesses as well as foreign residents, many of whom are in the most at risk older bracket.