Shortages and increased demand reasons for Singapore rental rises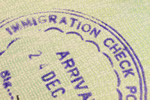 Property rental charges are still rising in Singapore.
Just when expat professionals though their rents couldn't possibly rise any further, a survey has shown the general direction is still upwards due to increased demand as expats arrive or renew their contracts. Condos all across the popular city state have increased by 2.4 per cent over the past year on average, but those in the Core Central Region (CCR) have shown the highest increase at just under three per cent. Rentals of homes in mature developments are rising faster than those on new-build sites,
Real estate agents are also putting the rise down to a shortage of fully completed luxury homes suitable for managerial-level executive expat professionals, especially those from the medical, financial, MICE and IT sectors as well as those taking up jobs in fintech companies. In addition, interest from new arrivals in the pharmaceutical, tourism and cruise markets is adding to the shortage and causing price hikes, and the demolition of collective sales sites to clear the ground for new developments aren't helping the situation.
In spite of Singapore's reputation as one of the world's most expensive locations for expat professionals, it's still a favourite due to its lively atmosphere and fabulous selection of food at all levels from street markets to high-end eateries. Location is important, usually dependent on transportation to the new place of work as well as international schools if relocating with a young family. For single expats looking for a fun social life in addition to a career boost, there's plenty of entertainment to choose from, through international standard events and concerts to clubs, pubs and other events.