Will Brit expats in the Algarve welcome their American counterparts?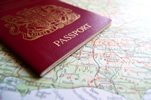 Portugal's growing popularity with international as well as British expats doesn't seem to have been affected by its year-on-year soaring property prices.
High demand by overseas investors intending to rent, occupy or do up and sell at a later date has caused Portugal's overall property prices to soar by 9.3 per cent in the final quarter of 2018, equalling those in the Western European countries of Holland and Luxembourg. However, property prices in the Eastern European quarter states of Lithuania, Slovenia and the Czech Republic beat out Portugal with rises of 11.8 per cent, 18.2 per cent and 9.9 per cent respectively.
The increases are great news for previous investors and speculators as well as for the economies of the countries concerned, but are bad news for British expatriate retirees subsisting on the UK state pension plus small private pensions. The Eurostat data noted a change in buyers' habits in that the increases speeded up as a result of purchases between the third and last quarters of last year. Another, somewhat surprising, reason for Portugal's increase is that the country is now one of the most popular European destinations for retirees from the USA, according to a Forbes survey.
The study evaluated comparative costs of living, healthcare quality, political stability, tax rates, ease of becoming legally resident and the availability of flights to the USA. Portugal's warm, comfortable climate, its quality healthcare provision, its comparatively low cost of living and low crime rate were all reasons for its increased popularity, as was the lack of a significant language barrier. Another important reason for USA expats to choose Portugal is its tax agreement with the USA, but a lack of direct flights to American cities was considered a downside.
Lisbon and the Algarve were cited as the most attractive destinations for expatriate retirees from across the pond, joining a large number of UK expatriates who've lived in the Algarve long-term and considered it their territory. It remains to be seen whether the two nationalities can get on with each other or, as is seen in many other popular retirement destinations worldwide, two separate communities are formed, both with a 'never the twain shall meet' attitude.