Affordable property in Malaysia attracts Hong Kong expats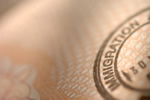 Affordable Malaysian property is now being snapped up by Hong Kong-based investors.
Last weekend saw a rush of investors based in Hong Kong buying into affordable Malaysian properties, mostly as retirement or second homes, but possibly due to the increasing instability of the island as regards China's intentions. Units costing $100,000 upwards to $300,000 were selling like the proverbial hot cakes, whilst back in Hong Kong the protests against the government's extradition law continued. Nowadays, Malaysia is increasingly popular with expatriates from many world countries, the majority of whom are retirees or those looking for boltholes as visa restrictions elsewhere in Southeast Asia tighten up.
One Malaysian region where expats are barred from buying reasonably priced homes is requesting the lower limit of $242,000 be halved in order to bolster property sales as interest from foreign buyers continues to increase. The rule, introduced in 2014, was intended to prevent property speculation, but has resulted in an unacceptable slowdown in the sector. Even so, property prices in Malaysia are far lower on average than in many other Southeast Asian destinations, especially in Hong Kong where a small apartment can cost as much as six times more than a much larger condo in Malaysia and half that of a similar Bangkok property.
Popular at present are the cities of Kuala Lumpur, Johor Bahru and Penang, all of which have a glut of properties amid slow demand from locals. The country's 'Malaysia my second home' project has ensured the country remains popular with Western retirees, and non-Malaysians can also take advantage of a renewable 10-year visa on the purchase of a home valued at one million ringit. At the present time, property price growth is sluggish and has fallen to the lowest point since 2010, due mostly to oversupply by optimistic developers.
Last year, some 32,000 apartments and houses remained unsold, three times more than the total four years ago, and occupancy rates in Johor's high rise developments stand at 50 per cent for older units and 20 per cent for condos in newer developments. As a result, new developments are now on hold, frozen by the authorities until demand picks up. Perhaps bad news for Hong Kong may well be good news for the Malaysian property sector, as increasing numbers of expat professionals decide a bolthole a short flight away at a bargain price might well be a good idea.