Expats keen on do-it-yourself could bag a bargain property in Spain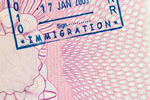 As Spain continues to be highly recommended as an expatriate retiree destination, a shift in the housing market will benefit some regions but not all.
The Spanish housing market finally bottomed out in 2012, coasting along at a bargain level for two years until expat demand began to grow in Marbella due to modern apartment and villa developments. The 2015 shift of focus from secondhand homes to lifestyle-enhancing new builds first began in Marbella, with Ibiza and Mallorca soon following suit and the Costa del Sol not far behind. The trend has now reached Madrid, Valencia and Barcelona, attracting international buyers as well as locals.
It has to be said the Spanish real estate market is as diverse as the country's regions, with some areas now celebrating the green shoots of house price recovery whilst others fear the recent activity may well have peaked. One thing's for sure, sales rose by an average of 11 per cent across the entire country in 2018, with a further rally around the end of the year. Included in the upturn were the Costa del Sol and Malaga, with the province one of Spain's most dynamic as regards the property sector. Sales in the 'golden' Marbella/Benhavis/ Estepona triangle continued the rise first seen in 2011, although the shock of Leave's victory in 2016 caused a minor dip, after which the market rebounded due to strong international and British demand.
In 2018, as Brexit confusion deepened, house prices remained stable until the second half of the year's poor showing. Although real estate agents are reporting growth has levelled off due to fewer enquiries, it's predicted to drop at least a few points in the near future. However, it's not all about the Brexit effect, according to those in the know as regards Spain's real estate market's movements. Many believe the number of modern properties still being developed represent overkill of a once-successful trend, as supply is now exceeding demand. A record number of new, ultra-modern developments has hit the market and, although projects are now smaller in size, they're all offering the same combination of amenities, design and price levels at a time when minimalism is losing favour with buyers.
Oversupply is now obvious in the lower-priced developments, but the high end of the market is looking healthier and a trend towards renovating and modernising older homes is developing fast. For would-be expats determined to arrive in Spain at some point following retirement, purchasing an older property and indulging in do-it-yourself on a relatively grand scale could be the sensible financial option and will certainly provide an introduction to Spain as she really is!