What do ultra wealthy property buyers get for a million dollars?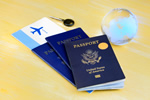 Recent research has shown that, in spite of perceived wisdom, one million dollars doesn't automatically buy the home wealthy expats dream about.
A study by a well-known upscale real estate agency is dispelling the perception that a million euros is enough to buy a Hollywood-style mansion in one of the world's super-rich stomping grounds. For example, in the rich and famous millionaires' haunt of Monaco, one million would buy just a 16 square metre studio flat, with a modest two-bedroomed apartment costing several million euros.
In Hong Kong, another favourite with ultra-wealthy residents and expats, a million gets a one- bedroomed condo in a high rise, and in either London or New York, the same amount buys a luxury one-bedroomed apartment in a prime area. At the other end of the fashion scale, those willing to spend a million euros get far more living space, even although it's not located in the planet's hotspots for the ultra-wealthy.
In the Brazilian city of Sao Paulo, 200 square meters of floor space can be had for the magic sum, with plots of between 100 square metres available for a million in Mumbai, Istanbul, Dubai and Cape Town. Possible the best bargain is Cape Town, as the price usually includes a seven-bedroomed mansion surrounded by acres of gardens, a swimming pool, several cottages for rental income and parking space for around six large cars.
Considering that millionaires are expected to have several properties scattered across various countries, all of which must be able to supply the millionaire lifestyle in all its consumption-rich glory, it's difficult to imagine even top-level expat professionals being able to comply. In addition, the availability of the largess necessary for even one such property surely restricts the size of the local community and bars most millionaires from experiencing life as it's lived by the vast majority of the chosen country's citizens.
Perhaps the saddest result of becoming a multi-millionaire is that everyday life in all its fascinating aspects is barred to the super-rich simply because they've been successful in making millions.