US expat calls for New Zealand retiree tax haven visa system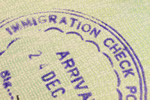 An American expat who moved to New Zealand on a business visa five years ago is calling for a special visa category for financially independent retirees
.Henry Work's bid to help like-minded older migrants stay in their new country indefinitely involves the creation of a completely new visa system for pensioners with independent means. Local MP Nick Smith is taking Henry's suggestion seriously enough to present a 300-signature petition to the New Zealand parliament.
The petition, organised by Henry, asks Immigration New Zealand to investigate the possibility of rule changes which would allow the country to become a prime destination for retirement. The core of the plan includes self-support by pensioners for everything from healthcare costs to benefits, thus not costing the country anything.
The plan, according to Henry, would inject funds into both local businesses and government coffers, and a bond payable by retirees on arrival to a government-run trust fund could cover unexpectedly high medical costs. In return, retirees would be allowed to remain in New Zealand for the rest of their lives as well as being allowed to travel overseas as and when they pleased.
Civil rights for retirees such as voting and purchasing medical insurance could also be allowed, according to Henry, who also backs the eventual right of retiree immigrants to be granted permanent residency and even citizenship. He agrees that such rights could not be granted to those with criminal convictions or those in poor health.
The highlight of Henry's plan is that retirees would pay tax through the GST system only on income arising within the country, although other levies might be also be due. The hub of his argument is that New Zealand is missing out on revenue from independent pensioners, and his petition is due to be discussed by a committee reporting directly to the government.