Amsterdam court decision gives hope to UK and EU expats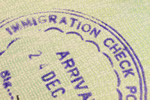 A court in Amsterdam has ruled a case presented by five British nationals must be forwarded to the European Court of Justice at the Hague.
The Amsterdam court's decision is a landmark legal ruling which may have positive results for UK expats uncertain about their post-Brexit rights to remain as EU citizens. The five plaintiffs, all resident in the Netherlands, claimed their independent rights as EU citizens should come before their UK citizenship or that of any other specific EU member state.They argued that their rights, including freedom of movement, should be under the protection of the Netherlands up until and beyond Britain's withdrawal from the European Union.
Yesterday's ruling by the Amsterdam court opens the door to obtaining ECJ clarification on the exact meaning of the term 'European Citizenship', with many UK expats concerned over the past 18 months as to whether it can simply be taken away via an 'advisory referendum'. According to the group of five's lawyer Christiaan Alberdingk Thijm, there are no precedents by which the claim can be decided, hence the referral to the ECJ as the only court able to give legal clarity. Thijm added the ECJ must explain how to convert the Brexit political mess into a legally justified judicial solution.
Should the ECJ rule that British nationals including expats living in Europe have separate, implicit rights as citizens of the EU, the fallout from the decision could be game-changing, not only for UK expats in the EU but also for EU nationals living and working in the UK. In the meantime, it's been revealed that billionaire George Soros's charity Open Source Foundation has donated over £400,000 to the Best for Britain campaign headed up by Gina Miller. The campaign, best known for its court case against the government's triggering of Article 50, is still fighting in favour of reversing the Brexit vote, thus allowing Britain to stay in the UK.