French university study aims to evaluate importance of UK expats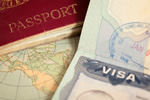 Limoges University researchers are beginning a two-year study on the relevance of British expats in the region as well as the effects of Brexit.
The aims of the research are to discover how the threat of Brexit is affecting UK expats with businesses in Nouvelle-Aquitaine as well expats in general and their role in the region's economy. After an exploratory first phase during which they will interview experts working with the expat community, the second phase will involve interviewing British expat business owners and will begin during the summer months. The research group is also interested in receiving current testimonies from British immigrants about the Brexit effect to date.
Study leader Vincent Legarde, an associate professor in entrepreneurship, admits the issue is more pressing than he'd first realised, saying that it's more worrying as it's obvious the effects of Britain's EU divorce are now being felt. He adds the importance of the British expat community to the province is being underestimated both in economic and social terms. In addition, it seems the region's government in beginning to be aware of the positive effects of expats on rural communities. Legarde told local media he'd recently spoken with the owner of a local restaurant, who stated some 20 per cent of his customers were British expats, adding if they all left he'd have to close down.
The study will examine areas known for their large British communities, including the Dordogne and Gironde regions, but smaller communities won't be left out as they play an important role. Both urban and rural areas in Nouvelle Aquitaine will be involved due to its holding one of the largest expat communities in France. Legarde is well aware that many retired British expatriates have started their own small businesses as gardeners or handymen, especially in areas where many properties aren't occupied year-round. French views on British SMEs, he said, vary between accusations of working on the black to approving comments praising their dynamism and competitivety.