New Zealand skill shortages need multi focused solutions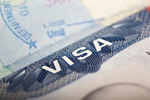 New Zealand businesses will struggle to grow if immigration law is tightened.
Rumours that New Zealand lawmakers are considering the tightening of immigration rules are causing concern within companies needing to import top talent from overseas. The IT sector is especially worried, as a lack of talented expat experts could have significantly negative effects on the growth of the industry. At the present time, the New Zealand economy is on a roll, with government project hand-outs on the increase, but the increasing lack of home-grown talent could drive the economy into reverse gear.
The Kiwi government is focusing on enticing New Zealand citizens back from all over the world to contribute to the success of the home country. However, expat professional salaries are significantly lower than those offered overseas, making returning a financial step backward for many professionals. Employers are saying they'd need to tempt Kiwi expats with salaries in line with those offered in the USA, UK and Asia in order to address the shortages now evident in all sectors. They're also complaining about the difficulties of recruiting for skilled positions, even although New Zealand is known for its enviable work-life balance and sheer natural beauty.
According to a spokesperson from New Zealand's Employers and Manufacturers Association, positions in healthcare, engineering, IT, transport and several other sectors are remaining open due to a lack of locally-grown expertise. The association strongly believes immigration is the key to addressing the worsening skills shortage, at least in the short term, with the training of talented young people the long-term answer.
Areas of skill shortage need to be linked with training as well as by offering increasingly attractive packages aimed at getting Kiwi expat professionals back to the home country. Education providers need to look at their roles in this, working with employers as well as the government. Shutting down expat professional immigration is not the answer at this time.