Survey shows French favourites for retirement and second homes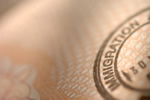 For Britons considering retiring as expats in France but unable to make up their minds as to an exact location, choosing a town beloved by French second-home owners might solve your dilemma.
France has always been one of the most popular European mainland destinations for Britishers seeking a second home or a permanent retirement refuge, with the vast majority heading for coastal towns, rural retreats or historic cities with established expat communities. However, the French know their own country best, especially when it comes to the most desirable locations for property purchase, especially in seaside towns.
A recent survey identified a number of charming locations, with Bassin d'Arcachon at the top of the list. Nestling in France's southwest corner an hour from Bordeaux, the small town boasts stunning beaches backed by quaint homes shaded by rich greenery and it's heaven on earth when the sun shines. The Normandy coastal resort of Deauville with its antique houses, designer shops and plethora of fine restaurants is an upscale haunt beloved by wealthy Parisians as it's only two hours by car from the capital.
The French Riviera gem of Sainte Maxime boasts a harbour packed with fishing boats and is known for its sunsets, and Cassis, another fishing port, resembles everyone's Mediterranean dream with its gaily painted homes lining the shore. Just off La Rochelle on France's west coast is the popular holiday isle of Ile de Re, busy during the summer months but a haven of peace and quiet in the cooler seasons. Biarritz's famous beaches are equally popular in summer, and its setting on the Basque coast gives unending opportunities for getting away from it all.
If wild and wonderful is a requirement, head straight for Quiberon on Brittany's southern coast. The town is set on a craggy peninsula crammed with stunning beaches and unspoilt visas across the ocean and beyond. It's a windy, cooler and less developed corner of France, perfect for hiking and taking in the view. Saint-Jean de Luz is Basque treasure, with wide, sandy beaches and pretty buildings. Ramatuelle lies on a horseshoe-shaped harbour with mountains in the distance, and France's island of Corsica holds perhaps the loveliest of all French fishing towns, Porto Vecchio – the Ancient Port.