24 Irish emigrants faced deportation from Australia after roof-fixing scam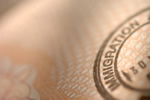 Twenty-four Irish emigrants are being held in detention in Australia and awaiting deportation after having their visas cancelled for running a roof-fixing scam.
The arrests were made after police searched a caravan park in the Hazelmere area of Perth, Western Australia, and took seven "people of interest" into custody, according to the Australian Department of Immigration and Border Protection (DIBP). Authorities also detained a further 19 people.
Assistant Minister for Immigration Michaelia Cash said that the scam artists had targeted a number of vulnerable individuals, duping them into parting with considerable amounts of money in order for roof fixing and other kinds of home maintenance procedures to be carried out. She explained that the work was either not required or was not completed after the cash was paid.
Twenty-four of the 26 people arrested have had their visas cancelled, while the remaining two have been released. Nineteen women, five men and two 17-year-olds were detained in total.
Cash revealed that all of the detainees were on visas that allowed them to be in Australia, but that none of them were permitted to work. She pointed out that the operation also underlined the importance of the DIBP working alongside state and territory authorities, and praised everyone involved for a job well done.