Engineers advised to beat 1 July 2012 changes in Australia immigration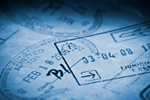 Engineers hoping to emigrate to Australia are able to apply under the General Skilled Migration (GSM) Program. Australia has a specific shortage of mining engineers required to fill well-paid positions in the country.
Mining engineers entering the job market see starting salaries of around Aus$100,000. Mining Engineers moving to Australia can earn substantially more. Applicants must pass the Australian immigration Points Test, meet the basic requirements of GSM, and pass an job skills assessment before qualifying for an Australian visa.
Applicants should note that beginning 1 July 2012, immigration policies in Australia will be initiating major changes in their skilled migration programme. Processing times will be extended while fewer people will be able to qualify for the scheme.
Hopeful immigrants hoping to enter the current skilled immigration sheme should apply for a skills test as soon as possible. Applicants must be ready with skills assessment results and have passed an English language exam before submitting the immigration papers.
GSM is geared towards professionals and other skilled overseas workers who have experience in particular occupations needed in Australia. The Australian Immigration programme uses a Skilled Occupation List (SOL) in their points system.
To be qualified for skilled worker migration to Australia, applicants must demonstrate a skill level equal to a bachelor degree or higher. In certain cases, relevant experience or on-the-job training could be compulsory in addition to the other qualifications. Registration and/or licensing could also be required.