Chinese elite migrate overseas for children's education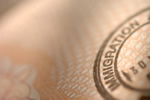 As reported by English Eastday, a rising number of China's elite are transferring their money to foreign nations via investment immigration, as most families are seeking better educational options for their children. On average, over 10 billion yuan (US $1.59bn) of wealth has been leaving China every year via emigration since 2009, as 80% percent ending up in the US, Canada and Australia, says China's Legal Evening Post.
The other 20% was split up among other destinations such as Singapore, Malaysia and Europe, and new favourites such as Japan and South Korea. Analysts estimate the investment migration of the Chinese elite have brought a minimum of 2.9bn yuan to the USA, 2bn yuan to Canada, and 3.2bn yuan to Australia in 2011, which is based on the lowest sum which people must first invest in their host country and the amount of successful applicants.
The UK is speculated to have received about 500 million yuan from the accounts of 50-60 Chinese immigrant investors during the last fiscal year, which is double of 2010's number, while Italy is thought to have generated 400 million through accepting 6,000 more Chinese immigrants in 2011 following a 20%annual boost in investment immigration.
Singapore and Malaysia are also estimated to have lured 500 million yuan every year from thousands of Chinese investment immigrants, while Japan and South Korea (which started their investment immigration schemes more recently) are becoming more attractive due to their geographical proximity. An officer at China's Foreign Ministry stated that the investment immigration data are indicating China's rising national power.