Australia and New Zealand emigrants in for closer crime checks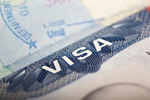 A trial-run that will boost access to the criminal records of those crossing the Tasman in order to seek employment is to be launched in the Australian state of Queensland this year, as reported by the New Zealand Herald.
Government officials of New Zealand and Australia both hope that a trial of six months is to improve the disclosure of previous convictions of people that want jobs in either country. Ever since 2009, the neighbours have been collaborating on practices of better information-sharing. The issue was pushed much higher up the agenda of pressing issues yesterday though with John Key and his Australian counterpart Julia Gillard announcing the trial.
The announcement followed meetings held by the two leaders and government ministers in Melbourne touching on moves to see New Zealand citizens cut off from support such as welfare, by the tightening of residency rules tightened in 2001, having their rights noticeably more improved.
While boosting a two-way flow important information, the Justice Minister in New Zealand, Judith Collins, revealed that neither Government wished to put additional hurdles in the path of New Zealanders or Australians that will seek work in one another's countries. Complicated through privacy issues and other legal issues, the present systems mean that people with records can avoid background checks when applying for jobs, therefore slipping through immigration controls after lying on entry documents.
Both New Zealanders and Australians are able to gain entry each other's countries as long as they haven't been sentenced to 12 months or more in jail in the past. This restriction is often avoided though through ticking entry cards that cite they have no record at all.