Chinese immigration experts call for laws governing private visa agencies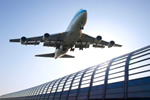 Immigration experts in China are calling for more clarity in parameters and more government supervision over private immigration agencies working with expat visas.
New regulations intended to simplify the immigration process for all involved make an allowance for private immigration agencies set up to assist expats with visa documentation problems. However, according to law professor Liu Guofu, more specific rules setting out what is legal and what is not should be applied.
Liu has suggested that the ministries and government department overseeing entry-and-exit agencies should ensure they are officially regulated. Regulation and legitimising such agencies, he says, would protect foreigners from redundant paperwork and improve public security and the efficiency of foreign affairs officers.
He adds that underground visa agencies are growing and suggests that the best way to control their activities is to place them under government supervision. One US citizen is likely to agree with Liu's statements.
Two weeks before the expiry of his business visa, he requested help from an unregulated exit-and-entry agency. He was charged $1,100 and received a visa extension 10 days later.
However, he was not asked to provide any details of his job, any proof of his qualifications or any other documentation. To this day, he has no idea whether his visa is legal or fake, and no safe way to find out.
Chair of the Beijing Exit and Entry Service Association, Qi Lixin, believes that lack of regulation creates a massive legal grey area. The agencies, he told the media, only process documents, have no other rights or duties and are unclear about actions to take if a foreigner offers fake documents.