Brit retirees widening the search for the perfect later life haven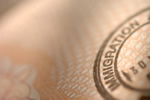 Once upon a time, anywhere south of the US/Mexican border was fair game as a dream destination for retirees from the USA and Canada, but nowadays Brits are discovering their formerly exclusive hideouts as well as other gems elsewhere in the world.
British would-be expat retirees are watching the doors close on all-time favourite European destinations such as Spain, France and Italy, as no-one's certain what the post-Brexit future will hold for non-EU citizens who just happen to be UK nationals. At the same time, more and more Brits coming up to retirement are mulling over their economic futures in their home country and looking further afield for a suitable home from home.
Although the average established expat destinations south of the border are mostly home to Americans and Canadians, heading out to less well-known haunts gives Brits the chance to create their own community of adventurous refugees from various home countries. English-speaking doesn't need to be a requirement, but accepting less than perfect infrastructure probably is! Accepting and embracing difficulties with internet access, a lack of properly-paved roads and basic healthcare is a challenge, but realistic expectations can make it all seem fun.
If the thought of a Central or South American retirement destination is a tadge too challenging, there are other less typical retirement hubs, all of which have their own appeal. Cambodia can be all you want it to be, from its capital Phnom Penh with its private hospitals, big-city ambience, wide choice of accommodation at very reasonable prices and decidedly low living costs, to Kampot, a charming, small riverside city with a fascinating history. If a beach is a must-have, nearby Kep can oblige as well as providing life in the slow lane at a very economic rate.
Las Terrenas in the Domenican Republic owes much to its French settlers, including the entire region's European ambience including French bakeries. There's an international airport perfect for quick visits home, and a new hospital was recently opened. The Peruvian city of Arequipa boasts low living costs plus good infrastructure as well as a mild, year-round climate and fresh air at 7,660 feet above sea level. It's a UNESCO World Heritage Site for the stunning colonial architecture of its historic central core.