Advice for UK expats in Poland on possible Brexit issues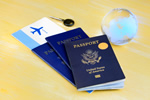 Expats in Poland are being briefed on what steps to take in order to ensure their survival as residents in the country.
With just under a year before Brexit officially kicks in, British expats living and working in Poland are being urged to take steps to ensure their lives aren't totally disrupted. They should realise that, without prompt action, they may well be treated as non-EU citizens without the right to remain, work or claim healthcare. Horror stories about massive queues at the Foreigners Office should be disregarded, as these contain mainly non-EU citizens. As well as getting valid residency documents and/or applying for citizenship, expats should register their addresses as soon as possible.
Registering your address is straightforward provided you have a legal rental contract or proof of title deeds to your house. Along with your passport, these should be presented at your local town hall or municipality offices. If you've not received a rental contact, you'll need your landlord's written permission in order to register your address. The next step is to obtain a PESEL number, Poland's equivalent to the UK's National Insurance Number. The PESEL number is used across many aspects of Polish life, from paying tax to entitlement to healthcare. Again. it's a straightforward procedure, but having a translator might well be necessary for those less than fluent in Polish!
Getting a Polish drivers' license will be essential for holders of British and Northern Irish licenses, with the law stating this should be done after six month's residency in the country. Six months after Brexit is put in place, all British driving licenses will no longer be valid in Poland, with drivers treated as if they had no license. If you're working for an employer or running a business in Poland, you'll need to get expert advice on your post-Brexit tax position. Making sure you'll be up to date with any changes before they kick in is the best way forward.
Expats are also advised to be careful about any financial advice they're given at this time, especially at dedicated expat agencies. Using an agency configured for one single nationality is risky, as this may expose expats to deliberate fraud. If you've a car with UK registration, now is the time to register it in Poland as, post-Brexit, motor insurance policies may be invalidated on UK-registered cars.