New Brexit vote campaign aims to unite anti-Brexit groups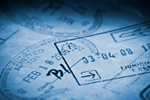 Brit expat groups are supporting a new campaign for a Brexit deal vote.
At a London rally last Sunday, new campaign group People's Vote revealed its intention to unite all anti-Brexit groups in order to force a new peoples' referendum on the Brexit deal. The campaign is being supported by business leaders, celebrities and members of the British parliament. Present at the launch were members of all four British political parties as well as speaker for the group Sir Patrick Steward, famed for his roles in the X Men and Star Trek movies.
Speaking to an audience of around one thousand, Labour Party MP Chuka Umunna said it's essential to get a majority in parliament in favour of a peoples' vote on the final Brexit deal. Business consultant Peter Cook urged supporters to get out of London to the Brexit heartlands of Sunderland and the south coast towns in order to help them understand the reality of Brexit in their lives. Labour peer Lord Adonis told the BBC the British people now want their say, adding the 2106 referendum was a 'vote in the dark', with no-one knowing what consequences leaving the EU might well have.
Earlier in the week, a pro-Europe demonstration was held in Edinburgh, supported by anti-Brexit groups Open Britain, the European Movement and Britain for Europe. The event's organisers are demanding a 'democratic and fair' ballot on the final Brexit deal as agreed by the two negotiating teams. The demonstration was part of a UK-wide National Day of Action aimed at bringing together all the pro-Europe groups in a joint action.
For Britons planning to emigrate to Europe before Brexit is finalised, as well as for those already living and working in EU member states, uniting the many anti-Brexit campaigns could well prove positive as regards the strength of the various movements' opposition to Brexit. Should the Peoples' Vote's message get across, parliamentarians will be forced to fall in line or lose their jobs and, finally, UK expats in EU member states will have an organisation fighting for their corner and able to distribute information as it comes in.
Whatever happens, high political drama is expected this autumn, as lawmakers are entitled to amend or abort Brexit or call a second referendum based on reality rather than fake news and empty promises.