British expats warned to avoid cowboy builders in France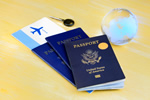 As in the rest of the expat world, newcomers to France as well as established expats needing home improvements are being regularly stitched up by cowboy builders.
Few expats, wherever in the world they've settled, manage to avoid at least one confrontation with a dodgy builder, often hailing from their own country of origin. Substandard work, over-priced estimates and long delays are commonplace, but new arrivals are easily duped as they're still attempting to cope with culture shock. One major problem is that it's easier for new expat arrivals to deal with a developer from their home country than to struggle to understand plans and installations in a foreign language.
Local British surveyors who've also chosen to live in France are regularly astonished by sad tales of construction disasters, despite the prolific TV programmes and internet warnings easily available to those planning to emigrate. Not, of course, to mention the considerable number of expat forums where the same sad tales are repeated, often with the names of the cowboy construction companies. Of course, there are many professional builders in France, including Britons, but checking out is still essential before you agree to anything.
The construction industry in France isn't well-controlled, with almost anyone able to set up as a builder, even without any relevant experience. In addition, many in this trade don't even bother to register their businesses with the local authority, going on to attempt tasks without having much of idea of where to start. Registration numbers, therefore, don't tell clients anything about quality of workmanship or ability to stay within local building regulations.
Dodgy builders know exactly how to hide their total lack of competence, hoping simply to take advantage of the fact that, even although they're untrained and unskilled, their clients will have even less idea about construction than they have. Professionals believe there are as many bad French builders as there are English counterparts, leaving newly-arrived expats at a total loss. According to lawyers, French builder are more likely to hugely inflate the cost of a build, with their British equivalents specialising in very poor quality work.
One problem is that expats tend to choose a builder on price rather than on quality, as well as not understanding the complexity of the average build in all its stages. They're more concerned about fitted kitchens than they are about the property's final structural integrity as regards internal timbers, walls and foundations. It's the client's choice that causes many problems, as most builders simply do what you want them to. If renovation of a traditional house is required, an architect's input is essential, as building laws will have changed beyond all recognition over the past half-century or more.