Expat volunteers needed in France after local Alzheimer?s support grows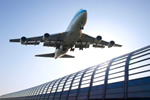 A French charity supporting the victims of Alzheimer's is calling for more expat volunteers in order to expand its work amongst British expat sufferers from the condition.
British volunteers are already working in the Dordogne and Normandy along with national charity Association France Alzheimer (AFA), with the focus on English-speaking expats caring for or suffering from dementia. As France's British expat contingent grows older, increasing numbers are having to cope with the disease, either in a loved one or in themselves. As the numbers increase, so does the need for English-speaking volunteers to give support as and when it's necessary.
British volunteer Terry Wright, a resident of Orne in Normandy, first became involved when she met up with the local AFA president who told her an increasing number of expats are needing help given in the English language. Since then, she's been working with a growing number of cases, many of whom need regular assistance and others who need occasional advice. Terry told local media she now has between six and eight new enquiries a month from Orne and the neighbouring towns of Mayenne and Manche.
Many British people, she said, arrive in France for a more comfortable lifestyle in retirement, but we're all getting older and, unfortunately, Alzheimer's is a risk we're all open to. It's especially hard, she added, as many of those affected don't speak French well enough to deal with doctors and hospital staff. The upside, she said, is that the French system is extremely proactive and accessible to English-speakers as well as offering a wide range of services and stepping up to help sufferers understand their options.
According to Terry, AFA gives useful information, holds coffee mornings, organises activates and events for those affected, and generally takes on fund-raising so that translators are available for those with medical needs. The local community is sympathetic and supportive, but more volunteers are always needed, especially as she's hoping to get premises suitable for regular meetups.
Another support group in the Dordogne has been ongoing for five years and has a strong network of English-speaking volunteers. Both groups are at present involved in translating French guidance notes into English, and are also giving presentations in the region in order to disseminate information on the disease and its effects.
According to AFA vice-president Chris Grasby, more volunteers are urgently needed in all the areas supported by the association. Newly arrived British expats and those planning to emigrate to the regions covered by AFA would be more than welcome, but will need a fairly competent level of French in order to take part in the association's training sessions.