Favourite English speaking expat hubs for those allergic to language learning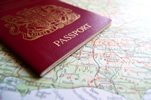 If you're desperate to emigrate to somewhere warm and welcoming but don't have a talent for learning a foreign language, there's a good selection of English-speaking tropical islands to investigate.
Whether you're looking for a permanent base or escaping from your home country's miserable winters, there are several options as regards island hideaways which are either British Commonwealth countries or were once part of the British Empire. All these islands still use English as an official or second language, making adjusting to a new way of life much easier, less stressful and more convenient.
Popular with well-heeled expats for three decades and more, Belize's Ambergris Kaye is a hub for ocean sports and nighttime socialising. The island is a member of the British Commonwealth of Nations, with English its official language. It's the only South American expat destination with English as its primary language, which is also used on its outlying archipelago of tiny islands. As it's an emigration hub for USA citizens, Western style foods are easily found, and residency or starting a business is much less trying than in many other expat destinations. As regards cost of living, Brits need to remember the USA pension is literally four times that of the UK's state handout, averaging around $2,000 a month, plenty enough for the good life in Belize but pricey for many UK retirees.
Set in the Caribbean some 30 miles offshore from the Honduras coastline, the island of Roatan boasts white sand beaches, transparent azure blue seas, cooling breezes and warm waters. It's Spanish-speaking, but English is widely used as the island was once a British colony. It's a favourite with expats looking to start new businesses as well as new lives and is also popular with retirees. The expat community is large, welcoming and friendly as well as easily accessible by air. Again, the cost of living is around $2,000 a month.
The Malaysian island city of Penang is unique in that its history is based on its time as an outpost of the British Empire, with English still widely spoken and understood amongst the three ethnic communities in the city. Its population is made up of Chinese, Malay and Indian peoples set in three distinct communities, each of which interacts happily with the others and with newcomers. There's a lack of ageism here, due to cultural respect for older people amongst the younger set, making life very comfortable for expat retirees.
Properties can be owned freehold, a rarity in Southeast Asia, and apartment rentals average around $1,000 a month for comparative luxury with harbour views and large balconies. The cost of living is around 25 per cent of that in the USA, meaning Brits with just a little extra topping up their state pension might well be able to enjoy life here.