UK frozen pension victims still fighting for their rights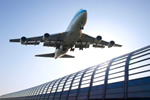 British would-be expats are again being warned to check whether their UK state pensions will be frozen once they've moved to their chosen country of retirement. ''
The 'Frozen Pensions Scandal' as it's now known has been a thorn in the side of several UK governments over the years for its injustice and random application. Promises of investigation have been made and broken, with the excuse being that revoking the rule would cost far too much. Mentions of how much Britain's social services and NHS have saved by not having to support the many, many thousands of affected Brits aren't ever mentioned or taken unto account, except by those still campaigning for fair treatment. Australia is traditionally a hub for British expats, and is one of the countries where British state pensions are frozen for lack of a reciprocal agreement between the two countries' governments, with the death of a British war hero shot down over Holland in 1943 bringing the scandal into focus again.
Harry Penny managed to get back to Britain without being captured and was awarded an MBE, but he died knowing his fight for a full pension had been lost. Harry arrived in the British Commonwealth country of Australia in 1970, retiring in 1987 and discovering his state pension was frozen at £38.80 per week. Had he retired to Germany over four decades after Britain had stopped bombing the country, his UK pension would have been £115.95 a week. Harry's 95 year old widow Gay, whose UK state pension is also just £38.80 a week, is determined to carry on his battle with his homeland as a memorial to his life.
Harry's death and his widow's vow to keep on fighting illustrates the total illogicality of the UK government's policy as well as highlighting lawmakers' refusal to even consider righting this wrong. The British frozen pensions law applies to over 100 countries worldwide, including countries still within the British Commonwealth. If UK pensioners move to the USA, any EU country, Samoa, Macedonia or a long list of other places many retirees mayn't even have heard of, their pension are updated annually. Over half a million British pensioners are affected, not a massive number compared with the British retiree population, yet lawmakers insist uprating the pension payments to their present day equivalents is far too expensive.
Costs of around 500 million a year are bandied about, but a 'better than nothing' partial uprating would cost just £37 million. According to Harry's son, both his parents continued their contributions to the state pension after their arrival in Australia. No-one at the Department for Work and Pensions let them know Australia was on the 'frozen pensions' list. Commonwealth leaders met in London this month, with protest organisation the International Consortium of British Pensioners' campaign van touring the capital with its discrimination message. The Commonwealth Charter actuallyoutlaws discrimination, yet the British government continues to support its own version.