Vietnam scores high on affordability for expat retirees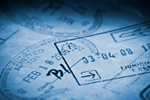 If you're heading for retirement in fascinating Southeast Asia, Vietnam is now many would-be expats' first choice.
Value for money is crucial for many would-be expat retirees, even although other considerations can also be important. Food quality and the reliability of everything including water, electricity and internet access should also be taken into account, with Vietnam now providing all these needs more successfully than most other destinations in the same region, even although it's still classed as a developing country. As a result, Vietnam is now becoming a number one favourite with expat retirees as well as with entrepreneurs and digital nomads.
Average costs for a typical retiree requiring comfortable accommodation, easy access to shops and service providers as well as public transportation where necessary are at least as cheap as those in the majority of surrounding countries, and lower than in major southeast Asian hotspots such as Bangkok. Rentals in Ho Chi Minh City and Saigon range from around $500 a month for a modern two-bedroomed apartment, and are far less in smaller towns and country districts. Homes in beachside towns are still reasonable, but are growing in popularity with rents creeping up as a result.
Healthcare isn't as efficient as in the majority of Western retirement hubs, but is comparable in quality to that in Thailand and far cheaper. Private health insurance is advised, as it gives the freedom to travel to, for example, India, for higher quality treatment at good prices. For everyday ailments, local healthcare is efficient and medications are inexpensive. As yet, Vietnam doesn't have a specific retirement visa, although rumours suggest there's one somewhere in the pipeline.
Business visas for writers, teachers, digital nomads and suchlike immigrants cost around $395 and are available on arrival at the airport, but eligibility can often depend on nationality, with some countries' nationals needing to exit quarterly thus increasing the cost. Vietnamese food is a delight for those who love fresh, healthy dishes based on locally-grown vegetables plus a variety of fruits for dessert. For coffee addicts, the local robusta beans are a delight at a tenth of the cost of a cup in international chain coffee shops.
Free wifi is everywhere, saving both expats and locals the expense of internet data packages. Personal grooming goods are cheap, and laundry costs around $5 a week. As for transportation, cost breakdowns between using local taxis and the cost of running a motorcycle or small car are very similar, but the driving license and insurance requirements for owning your own transport may well discourage expat retirees.