Visas News - Emigrate UK Page 27
This is the category page for all Visas news here on emigrate.co.uk, where you can view all the Visas emigration news.
Suspended sentence cut to allow migration to New Zealand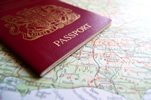 Leicester Crown Court judges have cut an offender's one year suspended sentence for fraud so that she can proceed with her plan to emigrate to New Zealand. Victoria Clayton was convicted of fraud over a five year period, involving the theft of £36,000 from Leicester City Council while doing education outreach work at De Montfort Hall....
Expected Increase in EB-5 Applications from China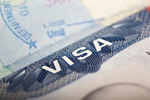 The son of a Communist revolutionary general, Xi Jinping, has been named the General Secretary of the Communist party and therefore will take over as China's president from March 2013. According to a recent NBC report, there is a general consensus of disappointment among Chinese citizens about the government changes. Many of the Chinese...
Australia eases visa rules for skilled migrants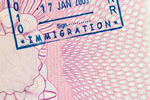 In a welcome reversal, the Australian government has relaxed long-stay requirement for skilled workers from overseas. Medical professionals, engineers, teachers, scientists and accountants working in the country are now able to stay indefinitely. New South Wales immigration officials recently gave out the good news that the skilled...
Oz tourist industry attacks working holiday visa price hike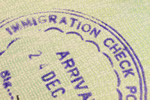 Australian tourist chiefs are fighting plans by the government to increase the price of its working holiday visa by as much as 30 per cent. The working holiday visa programme has proved very popular over the years with gap-year students and backpackers looking to fund their travels by working for up to the 12-month limit of the visa. The...
Rich Chinese migrants offered slice of Oz good life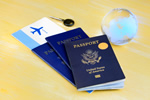 A new investment fund offered by a Goldman Sachs affiliate is aimed at rich Chinese wishing to shift to Australia, aided by the introduction of a Significant Investor Visa guaranteeing residency. China's economic downturn and political uncertainty under new leadership has seen residency applications from Chinese migrants surge over the...
China may relax its stringent rules on permanent residency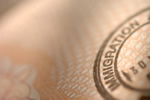 An announcement by the Chinese government's mouthpiece China News Service may mean expats living in China will be able to successfully apply for permanent residency. The Chinese government is considering a widening of the expat pool of people eligible for the country's equivalent of America's Green Card. At the present time, it's...
Relaxed Cuban exit visa rules ineffective for US travel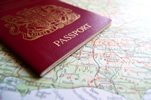 In spite of Cuba's recent decision to allow its citizens easier pathways to travel overseas, it's still impossible for Cubans to just book a flight to the USA and go. Potential migrants and even tourists must still get permission from the US government before they can enter the country legally. At the present time, there's a...
INZ set to close local offices and cut jobs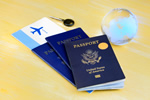 Immigration New Zealand has announced it will close two local offices and initiate a management shake-up with the loss of at least 25 jobs. A spokesperson for the Immigration department confirmed the changes would take place, even although the department is at present rolling out a new model for its service delivery. Nicola Hogg told...
Australia grants Mike Tyson visa after New Zealand rejection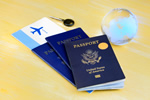 The long-running will-they won't-they saga of Mike Tyson's Australian entertainment visa has ended in victory for the reformed rapist. The former world heavyweight boxer booked to tell the inspirational story of his life change after his conviction and sentencing for rape in 1992 will now be allowed to enter the country and star in the...
New UAE immigration hotline to open on 10 October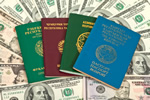 The United Arab Emirates have announced the opening of a new immigration hotline as from 10 October, aimed as a one-stop shop solution for clarification of immigration queries. The new service is aimed at expats already living in the emirates as well as those planning to take up positions there, and the hotline is expected to end...