Suspended sentence cut to allow migration to New Zealand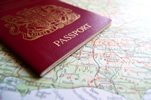 Leicester Crown Court judges have cut an offender's one year suspended sentence for fraud so that she can proceed with her plan to emigrate to New Zealand.
Victoria Clayton was convicted of fraud over a five year period, involving the theft of £36,000 from Leicester City Council while doing education outreach work at De Montfort Hall. Last August, she was sentenced to a year's suspended sentence, 300 hours of volunteer work and 180 hours' supervision.
On Tuesday, the Crown Court reduced her suspended sentence by one week to allow her to visit her family in New Zealand as part of her plan to emigrate. The court heard she was unlikely to be able to obtain even a visitor's visa whilst under a suspended sentence due to strict New Zealand Immigration rules.
Previously, the court had reduced her original one year-jail term to a suspended sentence as she was the only carer for her former partner, now suffering from dementia and multiple sclerosis. Clayton's lawyer, Ronald Jaffa, petitioned the court for a second round of mercy so that she could visit her family.
Lady Justice Halley finally agreed, saying the court was persuaded after a degree of hesitation, noting that Clayton's former job was largely unsupervised as she was an organisor for events and acts, many of which were cash-based. During the five years, Clayton deposited the sum in her personal bank account, falsifying or inflating invoices and keeping the difference.