Visas News - Emigrate UK Page 25
This is the category page for all Visas news here on emigrate.co.uk, where you can view all the Visas emigration news.
Romania strikes back over stereotyped misrepresentation of migrants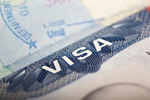 As the debate over immigration rumbles on in the UK, Romania is hitting back over accusations of scroungers, scam artists and other undesirables queuing to get into Britain at the first opportunity. In an aggrieved response to what it sees as scaremongering in the UK Media over the possible increase in Romanian migrants after the lifting...
UK Tech industry hopes immigration reform includes entrepreneur visas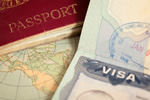 As the push for immigration reform in the USA clears the starting gate, many in the technology industry are hoping that start-ups aren't left at the back of the field. After initial euphoria over the Senate's Immigration Innovation Act, aimed at addressing the workforce needs of major IT companies, died down, the industry noticed that...
Canadian immigration sued by Chinese migrants over processing delays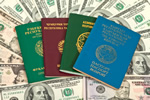 Lawyer Timothy Leahy is acting on behalf of a class action by 46 Chinese applicants under the investor immigrant programme, citing the 'warehousing' of their applications. Leahy is claiming that, between 2004 and 2008, Canada's Citizen and Immigration department accepted a huge number of applicants for its skilled worker programme,...
Glamorous Monaco sheds its overpriced image for expats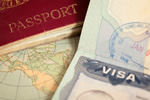 The tiny tax haven of Monaco has long held a reputation as one of the more expensive destinations along the Mediterranean, especially for expats without money to burn. Its Princess Grace Avenue holds some of the world's most expensive real estate, and the principality is famous as a hub for the movie stars and millionaires who frequent...
Immigrants up in arms over Canada residence holdups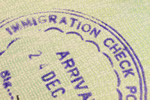 Recent immigrants who arrived in Canada up to and over two years ago are protesting against long delays in the processing of their permanent residency applications. Migrants from Morocco, France, Italy and many other countries have had their lives put on hold by delays they see as unnecessary, with many now having no option but to return...
Canada to launch new entrepreneur start up visa scheme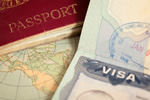 As part of its far-reaching immigration procedure shake-up, Canada has announced a new immigration visa programme aimed at start-up entrepreneurs. Citizenship, Immigration and Multiculturalism minister Jason Kenney announced yesterday that the new visa programme is expected to create new jobs and stimulate economic growth by allowing...
Proposed US immigration reform will attract tech talent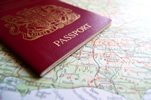 During a gathering of academics which took place at Washington's Chamber of Commerce, Senator Marco Rubio stated that immigration reform will attract and keep top tech jobs and talent in the USA. America's high-technology companies are concerned they cannot fill tens of thousands of vacant positions because immigration law restricts...
Victim of OZ immigration review fights for migrants rights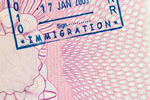 A New Zealand man who arrived in OZ with his parents 30 years ago but was stripped of his rights by new immigration laws in 2001 is fighting for the rights of other Kiwi migrants in similar situations. David Faulkner was six year old when he arrived in Australia, and was educated there, married an Australian wife and worked for Australian...
UK expat trapped in Thailand due to legal chaos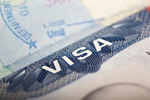 After a three-year legal battle was resolved in his favour, British expat Lee Chestnutt has been prevented from leaving Thailand due to his accuser's lodging of an appeal. Originally, Lee Chestnutt was accused by his Bangkok landlord of criminal damage and theft of furniture from his rented apartment. Although all charges against him...
China relaxes rules for expat permanent residents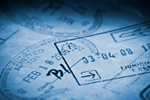 The Chinese government is relaxing registration and investment procedures for expat residents as well as making it easier to purchase property, get health insurance and educate their children in local schools. The surprise move is thought to be the result of new Chinese governmental awareness that global talent needs to be attracted to...