Visas News - Emigrate UK Page 28
This is the category page for all Visas news here on emigrate.co.uk, where you can view all the Visas emigration news.
Scared couple emigrate to Australia after robbery shooting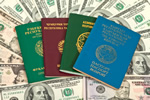 A couple who were arrested and held in police custody after the husband shot at intruders during a burglary at their cottage have now left the UK to start a new life in Australia. Tracy and Andy Ferrie were arrested a month ago and claim they have been in a living hell ever since. Two men have now been handed four year prison sentences for...
Canadian recruitment firm targets Irish workers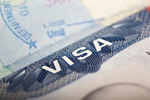 Diamond Group of Companies, a recruitment firm based in Canada, has announced it will be opening a UK and European headquarters in Dublin in order to recruit around 1,000 workers to relocate to Canada. In order to address a shortfall in the Canadian workforce it is estimated that the country will have to find 150,000 temporary workers from...
Australia desperate for foreign healthcare workers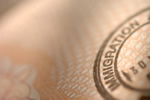 Health Workforce Australia has released a new report in which it claims the country needs to encourage more doctors and nurses to enter the country from abroad to fill a shortfall. The study reveals that in 2009 around a quarter of the doctors working in Australia had acquired their medical training overseas. The report claims that over...
Canada introduces new visa to attract entrepreneurs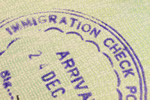 Canada's government is planning to introduce a new visa intended to attract more entrepreneurs to the country. Jason Kenney, Citizenship and Immigration Minister, said the new startup visa would link foreign brains with Canadian finance and provide a boost for the economy. Alexis Pavlich, the minister's press secretary, said Canada was...
UK Immigration figures down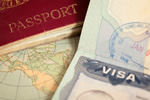 Damian Green, the minister in charge of immigration, has said that new figures released by the Office for National Statistics prove that the government is achieving its aim of reducing the number of people entering the country. However, although net immigration appears to have dropped from 252,000 to 216,000, the ONS said that the margin for...
London Metropolitan University loses visa licence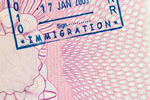 Overseas students attending courses at London Metropolitan University are facing deportation after the European Union revoked the establishment's right to sponsor students from outside the EU. According to the UK Border Agency, the university has failed to deal with systematic failings it was ordered to address six months ago. A task...
Britain no longer providing most migrants to Australia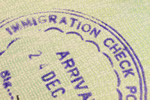 For the first time since the mid-90s Britain is not supplying the highest number of immigrants to Australia. For the year 2011-2012 the most migrants came from India followed by China pushing the UK into third place. The number of British migrants entering Australia in the last year is slightly up on the year before at 25,274 but is still 20...
Immigration New Zealand considers more visa outsourcing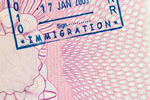 Immigration New Zealand wants outsource more of its immigration applications even though there have been accusations that its office in Beijing has been handing out fraudulent student visas. There have also been revelations that the student visa branch in Palmerston North is little more than a rubber stamp factory. Last month it was...
Gay Filipino woman challenges deportation from the US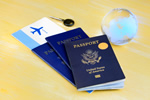 A Filipino immigrant in the US has filed a lawsuit in which she claims she is exempt from deportation because she is married to an American of the same sex. The class action is reportedly the first of its kind ever filed against the Department of Homeland Security. A challenge has been made against the Defence of Marriage Act by Jane...
Canada issues record number of visas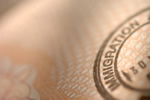 The Canadian government has announced that this year has seen a record number of visas handed out to visitors applying to enter the country. The current figure stands at 500,000 which is a significant increase on the 450,000 which had been approved at the same time in 2011. Jason Kenney, Minister for Citizenship, Immigration and...