Personal finance and childcare costs worrying for expats in Australia and New Zealand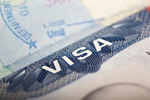 In spite of acclaim for almost every aspect of expat life, New Zealand and Australia are criticised by expats for high childcare costs and the cost of living.
The majority of recent expat surveys have heaped praise on both New Zealand and Australia for their quality of life, education and healthcare, criticisms have been noted concerning the countries' high cost of living and child care. In the personal finance and cost of living indices, almost a third of respondents with incomes as high as $75,000 and more admit to having problems making ends meet. One reason common to both countries is property prices, with New Zealand having the second most expensive real estate on the planet and Australia falling just behind at third place.
Six out of every 10 respondents refer to both renting and buying as simply unaffordable. Other descriptions included 'horrendous' and 'far beyond average'. Living as an expat in Australia and New Zealand seems far less attractive when disposable household income doesn't cover daily expenses. The cost of childcare is another cause for complaint, focused more on New Zealand than on Australia. Just 41 per cent of expat parents living in New Zealand consider childcare is affordable, compared with an even worse eight per cent in Australia. Some 29 per cent of expats' income in New Zealand is spent on childcare, against 15.7 per cent of incomes in Australia. The results confirm the region's childcare provisions are some of the most expensive in the world.
One expense expats with children don't have to bear is education. Both countries' state school systems are amongst the best anywhere, removing the need for international school fees simply to give expat kids the best start in life. In Australia, 50 per cent of respondents use state schools and are more than happy with the quality of education offered, whilst in New Zealand 64 per cent use local schools. Everyday life in both countries is mostly trouble-free due to friendly attitudes toward new arrivals, with healthcare and leisure activities also winning high praise.