Rolf Harris wants to emigrate to Australia upon prison release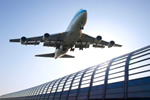 Convicted paedophile Rolf Harris wants to return to his native Australia after he has been released from prison.
The former TV entertainer, 85, is likely to be freed next year and, according to sources, wants to emigrate back to his homeland. He has reportedly told family and friends of his intentions to quit Britain, where he first moved to in search of showbiz fame in 1952.
Harris, who was found guilty of 12 indecent assaults on four minors, the youngest of whom was eight, is of the opinion that he and his wife Alwen will be able to enjoy a more peaceful life in Australia because he remains popular there.
A source close to the family said that Harris had had a difficult time and had now given up on his appeal. The source revealed that his family had told him to get through this tough time and then look after his wife upon his release, adding that they were expected to return to Australia.
Harris, who shot to stardom with hits including Tie Me Kangaroo Down Sport and Sun Arise, received a jail term of five years and nine months in 2014. However, despite his unpopular status in the UK these days, in his hometown of Perth his paintings still hang in galleries and his songs continue to receive airtime on the radio.
The Australian denied all charges against him, while legal experts believe that because of his age and health he is likely to be released as early as December 2016.