Cyprus still a retirement haven despite fall in sterling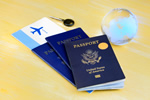 The Mediterranean island of Cyprus has long been a favourite with British expats, especially those looking for a sunny retirement haven with a reasonable cost of living and certain tax advantages.
Even now, buying a home in Cyprus is still far cheaper than a comparable property in the UK, but the tax issue has become slightly more complicated. Specialist advice from a taxation professional familiar with both jurisdictions is recommended, especially as some taxes are calculated differently from their UK equivalents. One issue is that something which is traditionally tax-free in Britain may not be so in Cyprus, and UK tax allowances may not apply in the same manner, if at all, on the island. Also, given legal differences, it's important to make a will once you arrive.
Exchange rates, especially at this time in Britain's political history, are important, with shrinking sterling effectively acting as a price increase on property purchases and the cost of living. If you're thinking of transferring money from the UK to Cyprus before you emigrate, ensuring you've a good relationship with your carefully-chosen foreign exchange portal is essential as you'll save on exchange rates as well as commissions and charges. As regards having your workplace pension transferred from your UK bank into a Cypriot bank, the procedure is straightforward, but due to sterling's fall, you'll get less euros for your pound than in former days.
Your UK state pension can be sent directly to your Cypriot bank, but the same applies, making the use of a reliable currency exchange company whose rates are invariably better than those at your your UK bank an essential part of your expat strategy. Although the cost of living in Cyprus has increased since the country's entry into the EU in 2004, it's still cheaper to live than in London and the rest of the UK. Fresh local produce, wine, beer and locally distilled spirits, utility costs, long-term rentals and public transport are still far cheaper, and taxis cost over 50 per cent less than in the UK. Unfortunately, due to a distinct lack of daily cattle, milk, yoghurt and cheese are all depressingly expensive. Taken as an overall percentage, living on the island costs 24 per cent less than in the UK, with Cypriot property 61 per cent cheaper on average.
Healthcare is an important aspect of choosing an overseas location for retirement, with its provision on Cyprus made easier for expats by its medical professionals' command of the English language. Even so, if a complicated procedure is under discussion, it's best to ask for an interpreter. Private healthcare insurance is as expensive on Cyprus as it is in the rest of the world, but state healthcare is affordable and open to expats with the European Health Insurance Card, at least until the end of Brexit transition period. For those working and paying into the island's social security system, nominal charges will apply.