News - Emigrate UK Page 5
This is the category page for all news here on emigrate.co.uk, where you can view all the emigration news.
Is liveability the same as affordability for all expat professionals?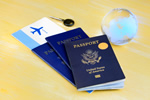 For would-be expats looking to settle on the European mainland, there's a choice of five cities where costs are still low. For expats unable to land top jobs in famous expat hubs, there's still the chance of emigrating to one of five European cities where the cost of living doesn't break the bank. According to Mercer's cost of...
Evaluating Europe as an expat professional destination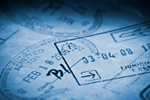 How is Europe shaping up for potential expat professionals? Recent research suggests there are 33 million expatriates from across the rest of the world living and working on the European continent, but what's the reality of relocation to a relatively expensive overall destination? One of the major reasons for a relocation to a...
If it's all about the money, where's the best expat location?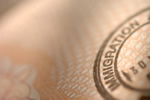 For expatriate professionals whose pay scale is everything, the driving factor for emigration is the size of the promised pay packet and its attached benefits. There's nothing wrong with knowing your own worth to a prospective employer, especially if you're looking to a medium term contract during which you can save enough to ensure a...
Expats learning Czech are facing an almost impossible task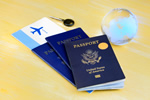 One of the most difficult aspects of relocation to a foreign country for many expats is the necessity of learning a foreign language. Perhaps the most trying aspect of emigrating for work purposes is the chore of learning a foreign language, especially for those who came bottom of the class in their home country school's French lessons....
Is Saudi Arabia really a safe destination for tourists and expats?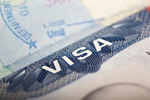 Saudi Arabia's 'historic' step in opening the Kingdom to tourism also reopens the perennial question – is Saudi a safe destination for Westerners? Would-be expats and visitors who follow world news as a habit will have noticed that Saudi, unlike the majority of its Gulf State neighbours, strictly follows Islamic laws and imposes...
Why does mainland Greece rarely feature on expat itineraries?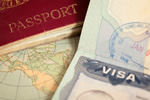 One European country which only seems to crop up rarely in expat forums and online media is Greece. Potential UK expatriates looking for the perfect place to retire, start up a small business or just chill for while will find endless internet coverage on Spain, France, Portugal and even Italy to browse, research and contemplate but, apart...
Pros and cons for adventurous expats buying land in Bali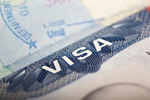 Adventurous expats are drawn to Bali for its beauty, affordable cost of living and laid-back lifestyle, but those planning to stay for ever should take care if planning to buy land and build a home. Expats dreaming of a permanent home in Bali built on land they've purchased from locals need to be very careful to avoid ending up with a...
Taking early retirement as an expat brings inner peace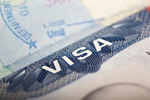 If you're saving every last cent against an early retirement as a mobile expat in exotic destinations, careful planning is essential. It's almost every expats' dream to travel the world without having to worry about the salary, the office, the boss and all the other aspects of growing a career. In order to realise this dream,...
Ranking Vietnam as an alternative to Thailand for expat retirees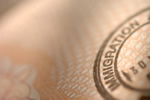 Is Vietnam a true alternative to Thailand for expat pensioners? It seems like only yesterday - or at worst last week – that Thailand was everything an expat retiree needs as regards a low cost of living, great weather, inexpensive properties and ultra-friendly, gentle people. Fast forward to today and the English language press, fuelled...
Has Brexit wrecked Britons' overseas retirement dreams?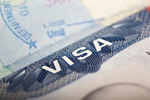 Is retiring abroad now an impossible dream for British would-be expats? Up until the 2016 Brexit referendum, retiring in an EU member state with a cheaper cost of living and far better weather was the dream of many Brits approaching retirement. With EU-centred free healthcare and an automatic annual uprate to the meagre British state...