News - Emigrate UK Page 7
This is the category page for all news here on emigrate.co.uk, where you can view all the emigration news.
Tips for newly arrived expats on seeing Tokyo as it truly is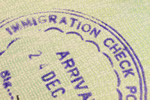 The offer of a reassignment to Tokyo often sparks trepidation rather than celebration, but it's an opportunity to be a part of one of the world's most iconic capitals. Whilst Tokyo may not be as popular as an expat hub compared with the Gulf States, Singapore and Hong Kong, this unique mega-city has the ability to turn even the most...
Hints on getting a foothold in Switzerland as an expat investor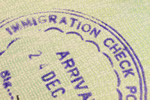 Given all the reasons why Switzerland is the holy grail for expats determined to grow their careers whilst earning a small fortune, it's no surprise that the small country is also a magnet for investors. Known worldwide as a hub for safety, security, eye-wateringly high salaries, cleanliness. environmental stewardship and natural...
Expats come out in favour of virtual healthcare services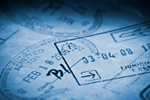 The results of a recent survey show the vast majority of expat respondents would prefer to have access to virtual healthcare. For expats living and working overseas, accessing healthcare can be a stressful experience due to language barriers and cultural differences as well as high costs. The call for virtual healthcare facilities comes...
Keeping or letting go of your home country bank account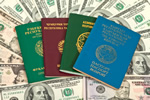 Should British expatriates lose or keep their UK bank accounts? Deciding whether to keep your British bank account open depends on two things – your circumstances and whether your UK bank will allow you to! The majority of Britons living, working or retiring overseas would prefer not to close their British bank accounts, for reasons...
Expat Brits in Ireland happy to renounce UK citizenship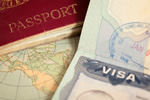 Brits in Ireland are willing to renounce UK citizenship as a result of Brexit. Results of a recent survey show some 35 per cent of British expats living and working in Ireland are happy to seek permanent residence or even Irish citizenship as a result of Brexit. In addition, another 10 per cent are considering cutting all ties with the...
Kuwait government attempts to clarify rules re expat driving licenses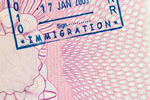 If you're thinking to relocate to Kuwait and driving to and from work, thinking again might be the best idea! It seems the Kuwaiti driving authorities are unhappy about spending the entire day answering queries from confused expats about driving licenses, as they've now issued a clarification of who can and who can't legally drive...
Abu Dhabi reinvents itself as a luxury international retirement hub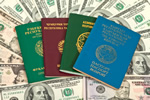 Since the recent changes in property law benefiting expats, Abu Dhabi is reinventing itself as an upscale designer retirement hub. The new UAE laws on expat freehold ownership and the new retirement visa scheme are aimed at creating the right ambience for expatriate retirees with capital to invest in upscale property and the Gulf State...
Younger expats see a larger salary increase on relocation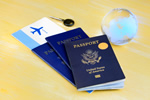 If you're looking to an expatriate-focused professional career, better get started when you're younger than 35. One lesser-known fact of expat life is that the sooner it's started the more can be initially earned and the more successful it can become. Taking the average expat assignment results in a pay increase of around 35 per cent...
New Home Secretary brings bad news for expats seeking jobs in the UK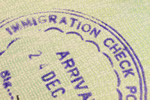 Boris Johnson's new Home Secretary Priti Patel is planning to introduce a points-based immigration system. The new system spells bad news for expats looking to move to the UK, unless they are able to fulfill the stringent requirements Patel believes are essential once Britain leaves the EU. Basically, the UK will only welcome skilled...
Expats in Thailand start petition for immigration reform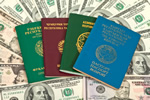 Expats in Thailand have started a petition urging reform of the dreaded Article 37 reporting law. It's been a rough year for expats working, living or retiring in the former Land of Smiles, with retirement visa changes and the enforcement of several other laws including Article 37. This rule is intended to keep track of foreigners in...