Brit retirees rushing to secure residency in Europe before Brexit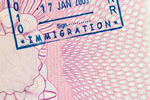 The 2017/18 long, cold winter lasted well into spring, encouraging many who're concerned about the UK's present political challenges to imagine life in a far warmer, more welcoming climate.
For many Brits nearing retirement, seeing Brexit closing in fast with no compromise in sight, imagining a different life is turning to thoughts of a permanent exodus before the door is finally closed. The siren call of a cheaper, less chaotic lifestyle is echoing across the land, and the response is becoming evident via Office of National Statistics databases. In January 2017, figures showed 204,074 Britishers of pensionable age living in the EU, with 40 per cent of all UK citizens in Spain shown as retirees and 39 per cent in Portugal.
Destroying fears of a boycott of EU member states by British would-be expats in the run-up to March 29 next year, the reverse has happened – the vote seems to have galvanised former procrastinators into getting up and getting out. From France through Portugal, Spain, Malta and Cyprus, reports are coming in of increasing numbers of Britons scrambling to complete their emigration before the dread date next year. Advisory firms believe the transitional phase agreement has a lot to do with the exodus, as it covers legal residency, healthcare and payment of the UK state pension at least until the end of December 2020, giving time for new arrivals to settle in, register their interest and begin to rebuild their lives.
One problem may well be that currency volatility is expected to continue for the foreseeable future due to the possibility of serious harm to the UK economy caused by a hard Brexit. Would-be expats are being advised to either use a currency exchange specialist or fix an exchange rate well in advance of transferring their finances to their new country of residence. Obviously, the long-term effects of Brexit on expats is simply a matter of poorly-informed guesswork at the present time, with only the availability of healthcare causing real concern.
British state pensions won't be frozen but matters concerning taxation need care, especially if expats are still holding bank accounts or property in the UK when they leave. HM Revenue and Customs have a less than friendly reputation when it comes to the difference between resident and non-domiciled. For those desperate to get out no matter what, the main draw apart from the weather is still the far lower cost of living in all the perennial favourites than in the UK, as well as the still relatively low house prices.