Spanish property market still safe bet with double digit rises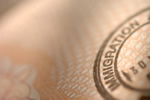 If you're one of the increasing number of Britons who're heading to Spain before next March, a property investment still makes financial sense.
Mortgage and property purchase numbers just released by Spain's Statistical Office confirm the country's real estate market is solidly on the up, especially in areas traditionally favoured by British expatriates. April's total number of mortgages showed an increase of 34 per cent over the same period in 2017, and actual mortgage amounts also increased by over nine per cent with an average of €123,256.
Ever-popular Andalusia had the second-highest number of loans at 5,154 as against Madrid with a total of 6,018, and Catalunya took third place with 4,700 mortgages granted.
House prices are showing double digit growth in coastal areas including Malaga, Alicante, Ibiza and Mallorca, with foreign demand fuelling the increase and Britons leading the pack. Belgian and Nordic expats are also active in the region, with the sudden increase in the real estate market's growth causing fears of a return to the 'boom and bust' years. According to property agencies, house prices are indeed on the increase, but the market has a long way to go before it reaches the heights of the last boom period which ended in the 2008 financial crisis.
Spanish property prices in general rarely hit double-digit growth outside Madrid, even in regions where demand exceeds supply, with the present housing market recovery proceeding in an orderly manner and leaving a good deal of room for property investment aimed at capital gains. For prospective UK expatriates, buying a suitable property as the first step in planning a move to Spain by the beginning of 2019 should not only show a little growth but can also avoid the anticipated sterling/euro exchange rate crash when Brexit kicks in next March.