Fouchet anti Brexit case to be heard July 5 at EU General Court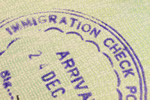 French lawyer Julian Fouchet's case against Brexit is to be heard on July 5 at the EU's General Court.
According to an article in the English language media, Fouchet has now received long-awaited confirmation that the case, brought on behalf of long-stay Britons in EU member states, is to be heard by the top EU court. His plea that the Brexit vote was illegal as it excluded large numbers of disenfranchised UK expats most affected by its result could, if accepted, annul present negotiations and force a second referendum including all newly-enfranchised British expats.
Second World War veteran Harry Shindler has been fighting for decades to force a change to the hated 15-year disenfranchisement rule, with various British governments promising to act and later breaking their promises. Fouchet's case was originally based on one British expat client living in France's southwestern region but, since the case was lodged and a call for other plaintiffs put out, there are now 13 expats involved, including 96-year old Mr Shindler. Fouchet's case isn't the only anti-Brexit attempt to stall or even stop Britain leaving the EU, with British barrister Jolyon Maugham's appeal to the Amsterdam court heard on 10 April going well with a decision expected on June 19. The thrust of his argument involved British citizens' rights to citizenship of the EU and whether it can legally be removed once Brexit is finalised.
Recently, British lawmakers passed a motion requesting the government ensure Britons' EU citizenships can be retained, thus allowing the right of free movement. BrexitChallenge, another legal action, is aimed at David Davis, stating there must be a new referendum based on exit deal terms. Best for Britain is backing the challenge, and has now launched a billboard campaign urging government to allow the British people to have the final say.