Saudi and expat females alike overjoyed about permission to drive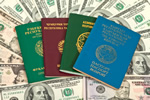 It's not just Saudi women who're over the moon about being allowed to drive, it's expat women living in the kingdom who've missed the freedom of self-drive.
Not being able to drive if you're planning to take on a job in Saudi or if you're a trailing spouse who's moved to the kingdom along with her husband has been one of the most difficult aspects of life overseas for many expat females. It doesn't matter if it's your first time behind the wheel or you've been driving for decades in the home country, the exhilaration of the recent groundbreaking change in the law brings you and your Saudi equivalents together in celebration.
To date, over 120,000 females have applied for driving licenses, and Sunday midnight saw those who'd been first in the queues to legalise their status unable to wait for the morning to take off in their cars for the drive of their lives, even although most had little driving experience beyond the hastily set up women's driving schools. Western women who've driven for most of their adult lives were almost as thrilled to get back behind the wheel after having converted their home country licenses to the Saudi version.
Getting your license changed is comparatively straightforward, with three options – two-year, five year and 10 year permits at costs of SR80, 200 or 400. Documentation required includes a copy of your iqama, proof of payment and your home country license translated into Arabic and placed in PDF format. You'll need to take a blood test and an eye test at a government approved clinic, with the report uploaded to Efada's website. The next step is to complete the form on the website, register it and select an appointment date, after which you'll need to visit your nearest Saudi driving license office. If your home country license is recognised by Saudi police you'll not need to take a driving test. Expat drivers from the UK, USA, Bahrain, Oman and Kuwait are exempted from the test and can simply drive away once they've collected their new licenses!