Anti Brexit campaigners meet with parliamentary Brexit select committee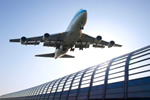 Four anti-Brexit campaign groups have called on the PM to deliver on her promise their lives wouldn't change post-Brexit.
Frustrated, angry British expats living and working all across EU member states now believe they're the 'forgotten victims' being used as hostages by both negotiating teams. As a result, four of the anti-Brexit campaign groups have called on PM Theresa May via a meeting of the House of Commons' Brexit select committee to deliver on the promise that they would be able to continue to live as before after the UK/EU divorce. They are convinced they're about to lose their rights, even although the uncaring UK government could easily find a fix.
Chair of EuroCitizens Spain Michael Harris told the committee the forgotten Brits are getting more support from the EU than they are from their own members of parliament. One prime concern is the loss of freedom of movement, meaning they would be landlocked in their adopted country without the ability to move elsewhere in the EU for personal or work reasons. Fiona Godfrey, chair of British Immigrants Living in Luxembourg, said UK expats need to cross the border in order to work or access healthcare provided in neighbouring states including France and Belgium.
Jane Golding, the chair of of British in Europe, an 'umbrella' for a number of groups, told MPs the UK government could simply request the EU to put the freedom of movement issue back on the negotiating table. She added her information on the lack of negotiators' response is that it hasn't been officially debated since last December, with her contacts assuring her it's not a red line and can be won. Tory MP for Gloucester Richard Graham agreed, saying it's clearly a negotiating issue with a crucial outcome for all British expats in Europe.
During the meeting, one Conservative MP asked why British expats in EU member states should have freedom of movement when British citizens in the UK will not. Campaigners were forced to explain that expats had invoked their freedom of movement to allow a move to other EU countries, whilst those who'd stayed in the home country had not taken advantage of the right. It's possible maintaining the right to free movement for all expats could be agreed at a later date.