Expats in Portugal lose everything as forex trading firm disappears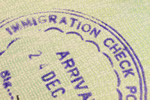 Expats are facing massive losses after an Algarve forex trading company disappears.
Expat investor clients of Almancil-based PremierFX are panicking as attempts to contact the late owner's adult children all fail. The business, formerly believed to be well-respected in the community, has simply vanished, taking with it hundreds of thousands of investors' cash. Staff are unable to be contacted, the website has been pulled, phones are disconnected, clients are desperately seeking legal advice and the firm's head office in Reigate, Surrey as well as its Mallorca subsidiary also can't be contacted.
All was, apparently, well until the business's owner and former City trader Peter Rextrew unexpectedly died last month during an operation. An audit was done by MD Nick Jones, who described it as 'normal under the circumstances' but is now believed to have discovered everything was far from normal. Jones himself has a small fortune tied up in the company and is now out of a job after he'd reassured several favoured clients he'd soon be in touch. Rextrew's adult children, Charlie and Katy, have failed to share any information they may have and are now lying low, as is Jones. In the meantime, expat clients are going through hell.
One couple had just paid a deposit on their dream retirement home, with the balance of £200,000 parked with PremierFX. Should the chaos not be sorted, they'll lose their deposit, their dream home and any chance of a comfortable retirement in Portugal. Another Briton and his Portuguese wife were using the company almost as a bank, taking money out when required. He described how much he's potentially lost by saying he'd sold a large Victorian house and had allocated pension lump sums, savings and inheritance money in order to retire in Almaracil. Several investors told local media they'd been assured their funds were being held in designated, secure accounts and can't understand how it could have all been lost.
Strangely, another forex company has contacted PremierFX clients, claiming to be able to get their losses refunded on production of full details of how much they'd invested. The twist in this tale is that victims must agree to have them handle their returned savings. In addition, a former business associate of Rextrew nas contacted local media and assured reporters PremierFX was in 'A1 condition'. The victims are expecting to be contacted by liquidators over the next few days, and the firm's office in Mallorca is reputedly being aggressively pursued for a considerable amount of money by a major shipping company.