Advice on buying a home in New Zealand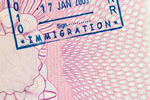 Buying a new home in New Zealand is the goal of the majority of expats arriving to live, work or invest.
Although home ownership doesn't guarantee residency in New Zealand, it's still the preferred option for many of those who've arrived to work and are now planning on staying long-term. It's easy to fall in love with the islands for their laid-back, friendly lifestyle, magnificent scenery and enjoyable outdoor life. For those who've made a success of themselves in the home country, it's worth mentioning that buying new-build upscale residential property is included in the investor visa's 'acceptable investments' category. Should the desired 'des res' costs more than 10 million NZ dollars and is set on land measuring more than five hectares, the purchase needs to be approved by the country's Overseas Investment Office.
In practice, there are few restrictions on expatriate purchase of New Zealand real estate, with the system loosely based on the UK's as regards details of the property, legal necessities and so on. There are three ways to buy, starting with the Sale by Private Treaty in which the home is offered at a stated price and the buyer is expected to negotiate. Verbal offers are not legally binding. The seller must provide a Land Information Memorandum (LIM), covering the same details as would a solicitor's search in the UK. The buyer's lawyer then checks the document and provides a prepared sale and purchase agreement. Once the buyer has agreed, a binding contract is signed and the 10 per cent deposit is paid. Three weeks later, the deal is completed and the balance is transferred.
Buying by tender is the second method common in New Zealand, in which seller must offer a guide price and a closing date for offers, with prospective buyers reading the documentation, fill in a sale or purchase agreement and sent the signed document back with either a five or ten percent deposit by cheque. Once the seller has decided which offer to accept, the successful bidder can continue to completion in the normal way. The third option is sale by auction, although it's essential to get an LIM as well as a building inspection and survey before bidding. As is normal, the highest bidder gets the prize and pays his or her 10 per cent deposit in order to make the deal legally binding.