Top US tech firms unite in favour of immigration policy reform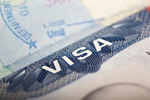 CEOs of a number of the USA's top tech firms are uniting to champion major causes which they're hoping will be addressed in the long-awaited immigration reforms.
Microsoft, Facebook and Google are three of the concerned companies, with Facebook's CEO Mark Zuckerberg a primary mover in pushing immigration reform and the legalization of undocumented immigrants. His op-ed article in yesterday's Washington Post stated that the present policy was an anomaly in today's world.
The group, to be known as FWD US, will lobby Congress as well as the White House, and utilise social media to gain public support for the reforms as well as for better schools and increased funding for scientific research. Just about every US tech firm is aboard, including LinkedIn, Yahoo, Neflix and a host of lesser known companies.
Venture capitalists John Doerr, Ron Conway and Jim Breyer are in the forefront of support, with Zuckerberg noting that the modern US economy is strongly based on ideas and knowledge, rather than in industry, natural resources and manual labour. Therefore, he feels, immigration policies must attract and retain the most talented science and math graduates, many of whom are foreign-born, rather than throwing them back to their own countries after they've paid for a US education.
Entrepreneurs who are able to start companies which employ US citizens, he adds, should also be encouraged as it creates jobs, thus reducing unemployment. The Gang of Eight senators still working on a draft of the bill are having to create a balance between the wants of tech firms, labour unions, constituents and religious and business groups.