News - Emigrate UK Page 10
This is the category page for all news here on emigrate.co.uk, where you can view all the emigration news.
Untapped business potential in Portugal attracts entrepreneurial expat professionals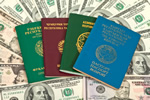 Entrepreneurial expats heading for Portugal urged to collaborate with the country's universities to take advantage of untapped business potential. For those hoping to start their own companies as part of their expatriation strategy, merging soon-to-be qualified university students who meet their requirements with existing expat...
Debenhams Cyprus closure rated as the end of an expat era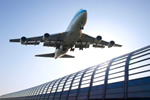 British expats needing a taste of home could be disappointed once the Nicosia Debenhams closes its doors. For many British expats, a taste of home is almost essential for their health and well-being and is taken into account when deciding on a suitable country for work or retirement. Over the years, businesses in many UK expat hubs have...
Virus spread making expats think twice about destinations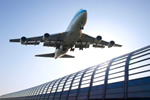 For those planning to leave the home country for a stress-free retirement, is the coronavirus epidemic a wake-up call? One key aspect of retiring or working overseas is the new country's level of healthcare expertise combined with its cost, as coping with a medical emergency is one of the scariest aspects of relocation. Obviously,...
Expats on a budget are giving Thailand a miss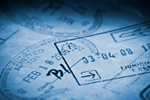 Thailand's soaring baht and harsh new rules for Westerners are forcing budget-minded expats to choose another destination. First popular with American servicemen during the Vietnam War, Thailand became a hub for tourists as well as Western retirees several decades ago. Its 'something for everyone' allure took in everything from the...
Expats again warned about investment scams as mis-selling rates soar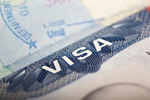 Over the past decade, complaints over the mis-selling of pension products have reached an all-time high, with headlines on the subject a regular read in on- and offline media. Due to the lack of legal protection from the mis-selling of financial products in a high number of popular expat destinations, the factors of these scams are...
Is Malaysia a favourite destination for older expats?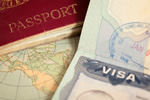 Living and working or even retiring in Asia is now more popular than ever before, but the issues of developing countries as regards infrastructure, services and clean air can be problematic. As other Southeast Asian destinations are losing their appeal for many would-be expats, Malaysia seems to tick all the boxes as regards cost of...
Hints and tips on expat insurance needs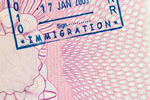 Moving overseas is invariably a stressful experience, with the majority of would-be expats forced to navigate a few hurdles before arriving at their personal winning post. Uncertainty is often the name of the expat game, with venturing into the unknown routinely throwing up a few problematic issues before, during and just after the move...
UK expat retirement strategies being wrecked by low pension payments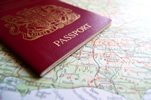 A successful expat retirement strategy often depends on a satisfactory pension income topped up by capital released via the sale of the home country property. Even although capital appreciation on property purchase is almost inevitable nowadays, monthly income from a state and/or private pension is crucial in the provision of funds...
Czech city opens centre aimed at supporting new expat arrivals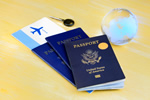 One of the toughest challenges for newly-arrived expats in a strange land is integration into the local culture. The first few months of expat life in any new destination can be stressful at best and distressing at worst, especially if the basics of the new language are difficult to master. In addition, wherever expatriates hang their...
Expat frequent flyers urged to become carbon neutral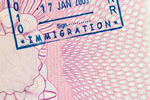 Expat professionals whose working lives include a good deal of international travel may be feeling guilty about their contribution to global warming. By now, every frequent traveller is fully aware of his or her impact on the environment, but when travel is inevitable what's an expat who also cares about the planet to do? Whether...